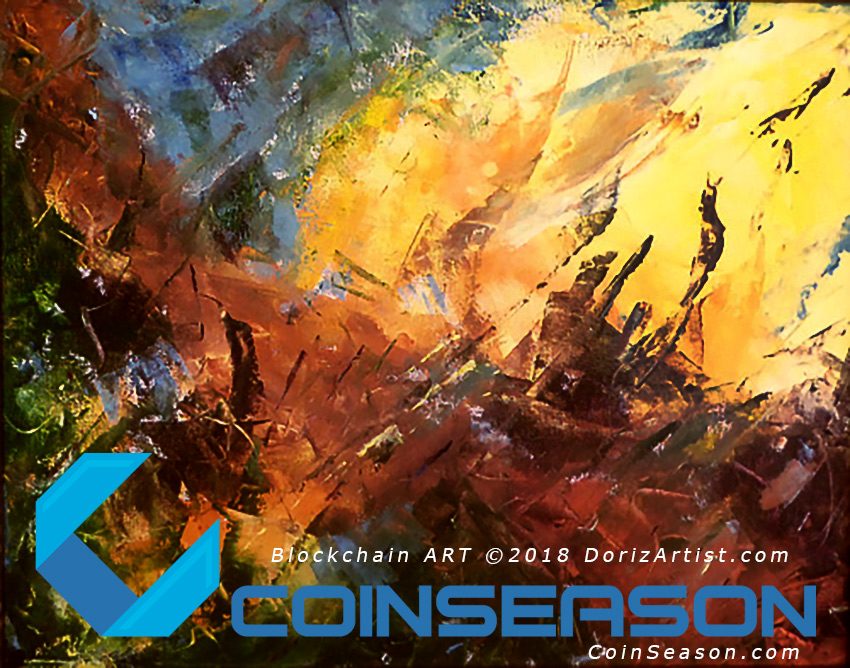 "cryptocurrencies have the potential to
transform multiple facets of the art world."
Tim Schneider, Art World.
Written by: Maurice Cardinal
*From where I sit, for four decades as a producer and manager of high visibility art projects, and for the last five as a blockchain development advisor, I'd say blockchain is already impacting art in a way similar to how MP3 re-invented the music industry, and billionaire art impresario, Adam Lindemann agrees.
@AdamLindemann recently hosted "The Art of Blockchain" at Art Basel Miami Beach – at least six other blockchain events were presented at the prestigious art fair. Lindemann owns the Venus Over Manhattan gallery in NYC, and also launched ArtBLX, a blockchain art company that develops smart contracts.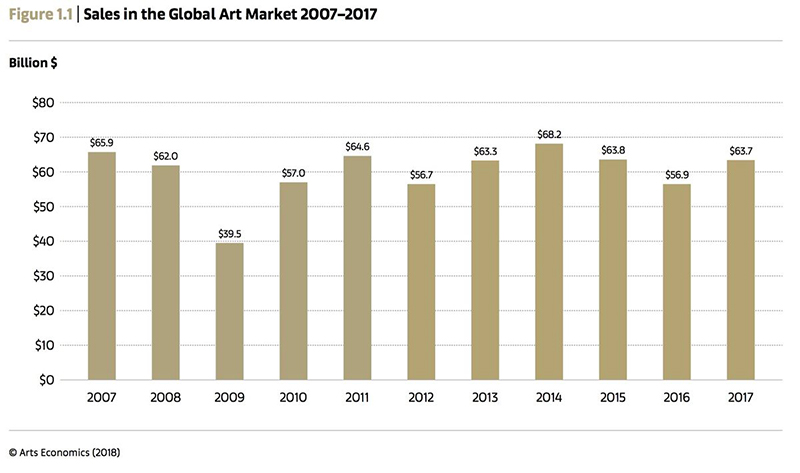 In 1999 Rolling Stone wrote, "the only thing more popular than MP3, is SEX!" – kind of like crypto today haha. I helped shepherd in MP3 in the 90's and several years ago began researching cryptocurrency concepts for International Artist Day.
Attorney, Jorge Espinosa, managing partner with an intellectual property law firm writes, "…the modern technology of Blockchain has merged with art to create a thriving new digital art marketplace."
Christies Auction House recently launched Artory to record art transactions on blockchain that create a verifiable record of ownership. The Blockchain Art Collective also recently launched an intermediary step for artists who want to protect and register their work using blockchain. According to their website, "Blockchain Art Collective …affixes tamper-proof Near-Field Communication (NFC) chips to the physical art itself. These chips – which offer the same level of encryption and security as those used in credit cards and passports – in turn contain information about a work that is stored on a blockchain."
Art Decentralised sums it up nicely by exploring how blockchain is disrupting the $64 billion art industry.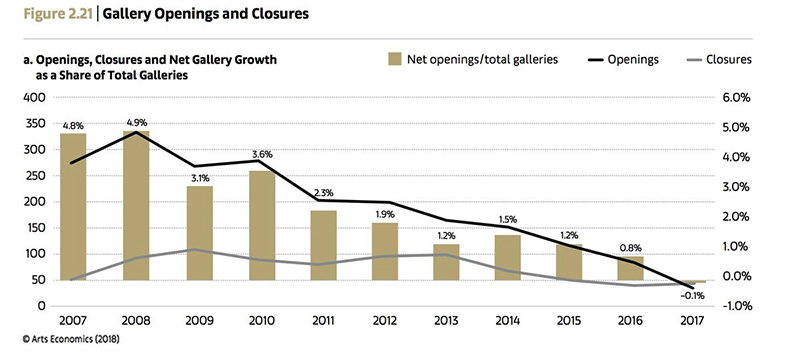 Here's an absolute perfect example of WHY ARTISTS NEED BLOCKCHAIN TECHNOLOGY!
After reading the comments it's not hard to see that something has to change.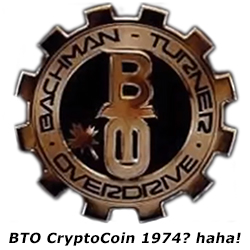 B-B-B-Baby …
You ain't seen nothing yet!
::::::::::::::::::::::::::::::::
 Author Maurice Cardinal is a Blockchain Development Advisor and a Crypto Content Specialist at CoinSeason Capital Inc. Maurice has helped develop successful blockchain strategies and ICO campaigns for the news, gaming, healthcare, and cloud computing industries, and has researched, written, and advised about blockchain and cryptocurrency strategies for several years. Maurice is also the author of Leverage Olympic Momentum an early adopter business bible about disruptive marketing and growth hacking. He is also the Editor of CryptoFiatBlog.com
::::::::::::::::::::::::::::::::
*DISCLAIMER: Crypto Fiat BLOG is not a prospectus, or an investment solicitation … or an offer to buy securities. This BLOG is for informational purposes only and does not constitute relevant opinions on real or hypothetical shares or securities. Information or analysis contained herein does not constitute an investment decision or a specific recommendation. This document does not constitute any investment advice, investment or intention regarding the form of securities. CoinSeason clearly indicates that relevant intended end users have a clear understanding of the risks of using the CoinSeason BLOG and trading platform. CoinSeason expressly states that it will not bear any direct or indirect losses arising from using this blog, including: 1. Economic losses due to user transaction operations 2. Any errors, carelessness or inaccuracies arising from personal understanding 3. Loss caused by trading various blockchain assets and any resulting behavior.