Written by Maurice Cardinal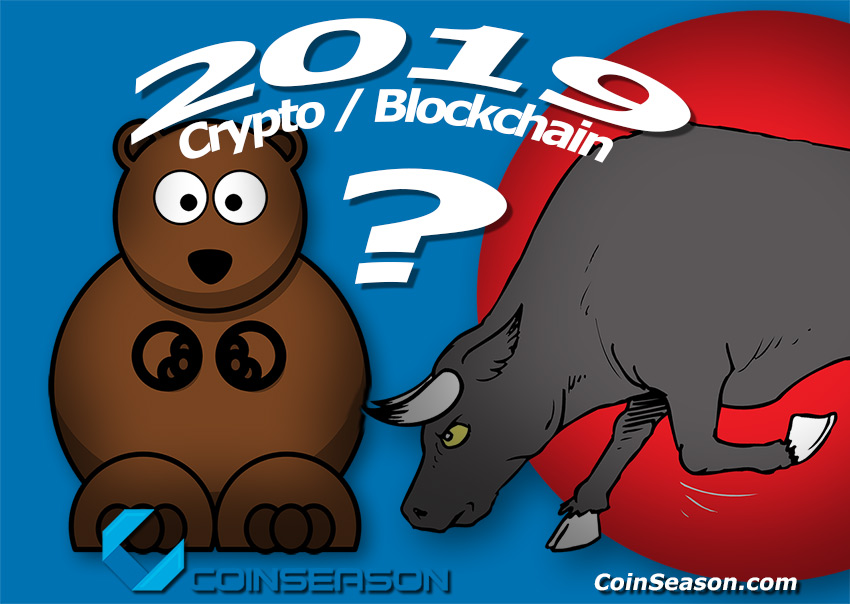 Will the Current Mini-Rally Last?
*Maybe, in fact it could be the precursor before the storm because according to Galaxy Digital, "… short rallies like the current one are what happens before a real rally ensues." Institutional players are looking to "Buy the Dip" and if they throw their weight behind it, Bitcoin could take another wild ride.
Will Ripple Push Bitcoin to the Side?
It's a popular prediction made by a large volume of financial trading experts, but in this volatile climate maybe it's more wishful thinking than deductive reasoning. The industry wants and needs something more flexible than Bitcoin, so anytime another option looks promising it's easy to convince yourself it's on the horizon. Be careful though because even though another crypto coin contender could slip into the lead very quickly, Bitcoin is still the King, although the kingdom seems to be faltering.
Value Added Crypto Coins Will Surge Forward
It's hard to say when it will happen, whether in 2019 or beyond, but it is inevitable, and there is movement in this direction. The insanity of 2017 and 2018 culled the herd of a very large portion of scams. Now that we can see more clearly, it's also easier to see that some coins, and especially blockchain have real world value.
Blockchain Will Dominate the Mindset Crypto Once Held
The general public now has a better understanding of all the crypto tools and will be able to more clearly see where long-term value lies. Whether your interest is in crypto trading or blockchain development, long-term is usually the favoured position. Unabated crypto frenzy has almost run its course, and from here on in, only inexperienced traders will grab at thin air. 2019 will appeal more to those who want a safer position, and it is shaping up to be the year of IoT and blockchain.
Institutional Players Will Express More Interest
Investors who have experience in traditional stock trading are already starting to take a closer look at crypto, but only when it demonstrates that real world business backs it. Blockchain development will play a key role in helping skeptical traders understand the cross-platform dynamics and how the financial and investment skills they developed over the years can be applied to non-fiat opportunities.
Will Bitcoin Hit $50,000 in 2019
HAHAHAHAHAHAHAHAHAHA … ok maybe.
Whenever you want to stand out from the noisy crowd all you have to do is make an overreaching prediction that is "kind of" plausible, and then if it happens you can shout from the rooftop that you called it first. On the flip side of the coin, when it doesn't happen, no one remembers you, so for the most part you have nothing to lose by making wild predictions. At the end of the day though, it's nothing more than crystal ball gazing to say that Bitcoin will rise from the ashes to reign supreme again. I call it "a Soapbox Safey" that targets the overly trusting. Some "experts" are even predicting BTC could hit $100,000! WOW! The reality is that volatility is normal, even wild swings during the initial phase of any new industry, including for companies like Microsoft and Apple, so pay attention to your long term investment strategies and don't just focus on the next few months.
Crypto Trading Exchanges Will Level Out
The crypto exchange industry will shakeout and the scam players will fall away as a result of a much smarter trading audience as well as tighter regulations in most jurisdictions. Traders will have more time to execute due diligence and veer sharply away from anything that does not look legitimate. 2018 saw the proliferation of very solid crypto exchanges that had real people and real addresses attached to their offerings.
BIG Players from Other Industries Will Join In
Now that the frenzy has quelled somewhat, BIG players who have been watching from the sidelines, and quietly preparing, will come out of the shadows and claim their part of the crypto and blockchain universe. They monitored and analysed successes as well as mistakes and will be ready to start buying companies at unprecedented speed, or unleash offerings they've been developing in stealth mode for a couple of years. One of the most recognised and respected companies to utilise blockchain and ledger technology is Mercedes Benz Daimler. When companies of this magnitude get on board it sends a strong signal that companies of similar stature are doing the same thing, and that smaller industries are right on their heels. BMW is in the blockchain arena too, as are most auto giants. Secondary players leverage blockchain as a disruptive strategy to make themselves more competitive and to steal market share.
Centralised Decentralised Ecosystems Will Appear
BIG players have BIG money, and their influence creates a dynamic they can control under the pretext of a decentralised ecosystem. We see it happening already where a company develops a blockchain ecosystem, and when we look below the first layer we realise they are only providing an "interface" for a system they control entirely – from a centralised network. It's promoted as "easy blockchain" where all you have to do is provide your name and product or service and they do the rest. Relatively speaking, blockchain is easy, but like the internet when it first came on the scene, it's not that easy, which makes it attractive for individuals and smaller companies. Centralising a decentralised blockchain provides a way for a large entity to maintain control and protect middleman status.
Blockchain Will Reinvent the ART World
The welcomed upside to art and blockchain is that it will become an incredibly valuable tool to legitimately track artwork and establish provenance, plus, it will provide an immutable record of ownership that will help prevent fraud.
On the dark side however, art, like crypto, is for the most part, unregulated around the world, which means you can buy art for $4 million that is "realistically" valued by experts at only $1 million. The high caliber art world of auction houses and galleries has a longstanding reputation of providing a platform to covertly move money and has taxed the resources of Interpol for a very long time.
WHAT! Yep, make the right kind of deal with the art auction house, gallery, or buyer and the $3 million difference disappears into the ether, and now, quite literally, into Ethereum if you choose. Blockchain is disruptive and will make the hidden secondary and unspoken services of art auction houses and galleries redundant by usurping the stream created by current art kingpins who control the market even though they don't know a Renoir from a Matisse.
With blockchain in place, the art world will no longer need the secretive and Byzantine rules and culture of "exclusion" that high-end galleries and collectors have instituted over many decades. A decentralised ledger, aka blockchain, is a much easier and safer way to track original art, and big art players are developing and experimenting with it, but some are not doing it for the reasons you might think.
To learn about blockchain first hand, attend GBLS early this month.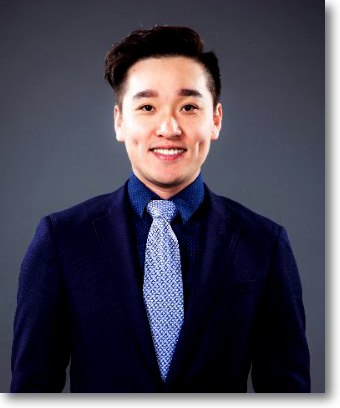 CoinSeason's Co-Founder and CEO, William Wang will do a presentation at GBLS in January about blockchain and why his Canadian company is the perfect choice for anyone interested in developing this new and engaging technology.
Other Speaking GBLS Guests include; Robert Rubin – former U.S. Treasury Secretary, Vitalek Buterin – co-founder Ethereum, and David Marcus – Facebook, among many other well respected blockchain and crypto influencers.
If you see anyone from CoinSeason at GBLS please say hello!
:::::::::::::::::::::::::::::::::::::::::::::::
2019 is the Year of the PIG, which symbolizes health and wealth – that much we know for sure!
::::::::::::::::::::::::::::::::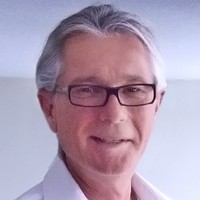 Author Maurice Cardinal is a Blockchain Development Advisor and a Crypto Content Specialist at CoinSeason Capital Inc. Maurice has helped develop successful blockchain strategies and ICO campaigns for the news, gaming, healthcare, and cloud computing industries, and has researched, written, and advised about blockchain and cryptocurrency strategies for several years. Maurice is also the author of Leverage Olympic Momentum an early adopter business bible about disruptive marketing and growth hacking. He is also the Editor of CryptoFiatBlog.com
::::::::::::::::::::::::::::::::
*DISCLAIMER: Crypto Fiat BLOG is not a prospectus, or an investment solicitation … or an offer to buy securities. This BLOG is for informational purposes only and does not constitute relevant opinions on real or hypothetical shares or securities. Information or analysis contained herein does not constitute an investment decision or a specific recommendation. This document does not constitute any investment advice, investment or intention regarding the form of securities. CoinSeason clearly indicates that relevant intended end users have a clear understanding of the risks of using the CoinSeason BLOG and trading platform. CoinSeason expressly states that it will not bear any direct or indirect losses arising from using this blog, including: 1. Economic losses due to user transaction operations 2. Any errors, carelessness or inaccuracies arising from personal understanding 3. Loss caused by trading various blockchain assets and any resulting behavior.